We have clumps for sale at the garden for $10.00 and $15.00 per clump. Small clumps have 6 or more plants and large clumps have many more plants. These have been the choice of our garden visitors for the past 10 years. These daylilies are hybrid crosses from some of the most expensive daylilies on the market.
CLUMPS ON THE WEB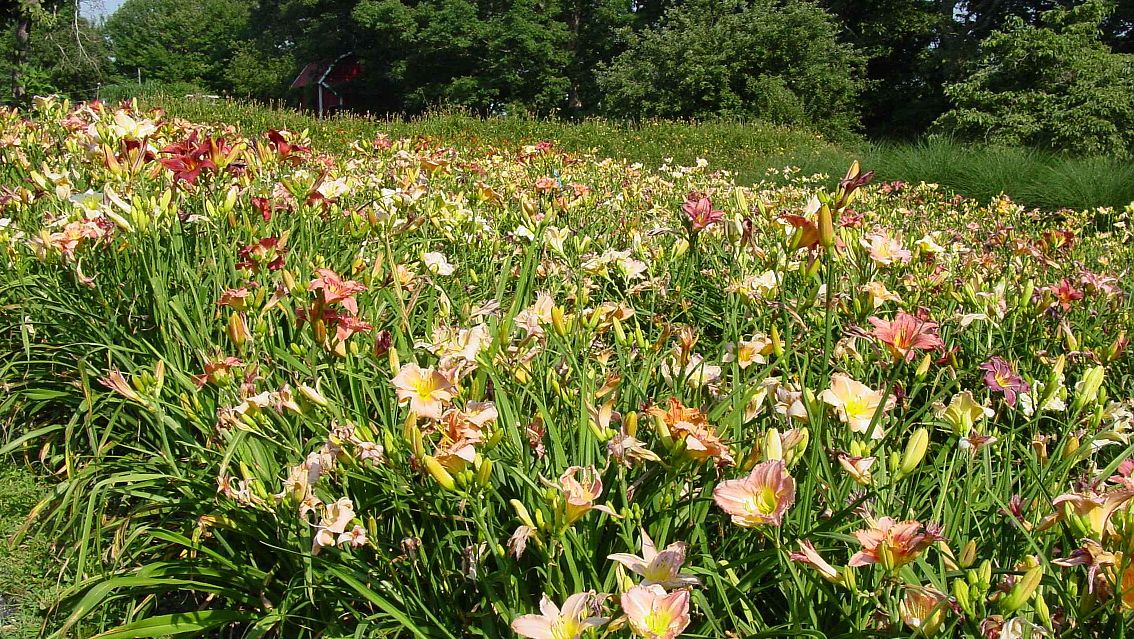 We offer our clumps to our internet customers. These are the same plants our garden visitors love. Clumps will be $10.00 and $15.00 per clump.No color selections are available on internet orders.We can promise 6 fans or better blooming size plants. If you must have specific colors you must come to the garden in bloom season . Our peak bloom time is mid June - mid July. You will receive at least 6 plants per clump our choice of clumps if you cannot be here to pick your own. We do have to charge more for postage on clumps.

We cannot ship these clumps to the far western states - CA, WA, UT, NV, ID, MT, and OR. We can ship named bareroot plants to these states.

Our minimun order is $30.00 before adding postage. Shipping is $12.00 plus $2.00 per clump or $3.00 per clump on the $15 clumps.